Stress-Free

Dental Extractions

in Fort Smith, AR

If you believe you may need to schedule a dental extraction, our team would be happy to assess your situation and create a custom treatment plan for your smile. We understand that removing a tooth is not one of the more enjoyable treatments within dentistry, but our team is always determined to make our patients' experiences as enjoyable and stress-free as possible! To schedule a consultation with our team, please get in touch with our front office, and we will find a convenient time for you to visit our practice.

Contact Us
Why would I need a tooth extracted?
A tooth will sometimes cause issues when it begins crowding the other teeth, which can damage the teeth and create misalignment issues that need to be treated with braces. If there is not enough room in the jaw for all of the teeth to fit comfortably, extracting one or more teeth may be the easiest solution. Teeth can also become too weak for additional root canals or fillings if they have been greatly damaged by decay or dental trauma, so our team will suggest removing the tooth and replacing it with a dental restoration. Most dental professionals try to keep natural teeth whenever possible, so if a dental extraction is recommended for you, it's likely your best option.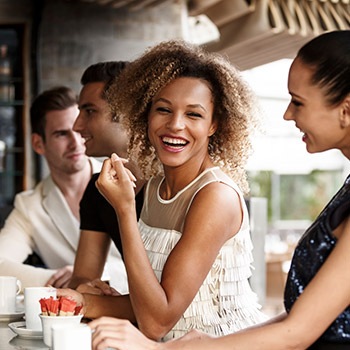 What's the normal healing time for a tooth
The recovery time for a dental extraction varies depending on the patient and how many teeth were extracted, and every recovery time is more or less normal. We recommend that patients take two or three days off from work or school, if possible, to rest and recover. When you return to your normal daily routine, you will still want to avoid exercising for a while. Too much physical activity right away can dislodge the blood clot that forms in the socket, which can cause pain and disrupt the healing process. You will also want to eat soft foods and chew with the other side of your mouth whenever you can.
Do tooth extractions hurt?
Many patients are nervous when it comes to advanced restorative treatments like dental extractions, which we totally understand. Fortunately, the local anesthetic we apply in the gums near the affected tooth or teeth completely numbs the area, which means that patients may feel some pressure, but they won't feel pain. After your procedure, we recommend having some pain medication on hand like ibuprofen to combat any pain or swelling that may occur. It's also a good idea to prop your head up on a few pillows and gently hold an ice pack to the side of your face to numb the area. If you are interested in utilizing dental sedation during your treatment, Southern Dental offers nitrous oxide (laughing gas).