Professional

Teeth Whitening

in Fort Smith, AR

If you're looking for a quick and effective way to enhance the overall appearance of your smile, professional teeth whitening is a great treatment to schedule. Dental offices are able to use highly effective but completely safe professional-grade products that you can't typically find over-the-counter, which can take the appearance of your teeth from average to outstanding. To learn more or schedule your next visit with our team, please contact us!

Contact Us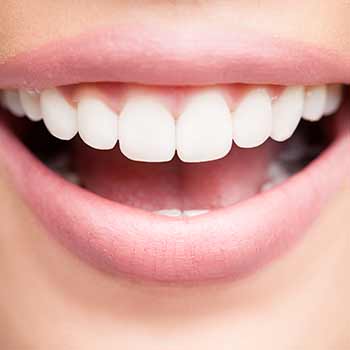 How does in-office teeth whitening work?
In-office teeth whitening takes approximately 45 minutes to an hour. We will apply the highly-concentrated teeth whitening gel evenly over each front tooth and shine a LED light on the teeth for 15 minutes at a time. This step is then repeated two or three times, depending on how many shades lighter you want your smile to be. Our office also uses custom whitening trays, which fit over the patient's teeth perfectly and help to ensure that the whitening gel is reaching every part of every tooth.
Will professional teeth whitening make my teeth sensitive?
If you have sensitive teeth, any teeth whitening treatment may make your teeth feel a little more sensitive temporarily. Fortunately, the sensitivity should only last for a few days, while the results of your treatment should last for many months or years. During this time, it can be helpful to switch to a toothpaste for sensitive teeth if you haven't already and avoid very cold foods and drinks, as well as very sweet or rich desserts, to minimize any potential discomfort. If you have any other questions or concerns after your treatment, you are welcome to contact our team.
Is it worth it to get your teeth whitened by a dentist?
It depends on what you're going for! Store-bought teeth whitening strips or toothpastes may be just the boost your smile needs. However, if you have a special event coming up or you just want your teeth to be a very consistent, brighter shade of white, professional teeth whitening is the way to go. Our team can work with you to determine the shade of white that will suit your smile best, and we will be there to answer your questions and guide you through the whole process. To learn more about whether professional teeth whitening is right for you, we recommend scheduling a consultation.