Gentle

Root Canal Therapy

in Fort Smith, AR

Root canal treatments become necessary when an infection occurs inside a tooth, and the tooth pulp must be removed before the infection spreads and becomes worse. It may be tempting to put off scheduling a root canal treatment, but we suggest giving our office a call and scheduling an appointment with us as soon as possible if you suspect that you may need a root canal. We would be happy to relieve your tooth pain and restore your smile using our gentle root canal therapy services.

Schedule Appointment
How will I know if I need a root canal treatment?
The only way to know for sure if you need a root canal treatment is by having your smile assessed by a dental professional. Our team can determine if you need a filling, a root canal, or another restorative procedure. Some symptoms that can indicate the need for a root canal include:
Sudden Tooth Sensitivity to Hot or Cold
Moderate to Severe Tooth Pain
Change in Tooth Color
Swollen Gums Near Tooth
Cracked or Broken Tooth
Loose Adult Tooth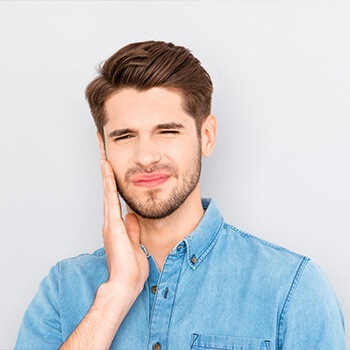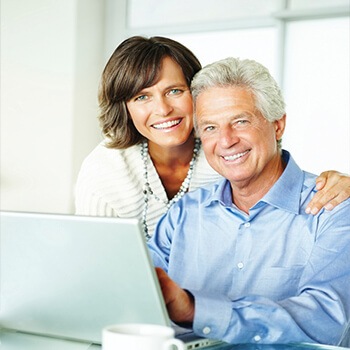 What does a root canal involve?
Once the local anesthetic has been administered, a small hole will need to be created in the top of the tooth. The infected tooth pulp is then extracted through the hole, and the tooth is cleaned and sealed. After the infection has been treated and the tooth has been prepped, a temporary dental crown will need to be placed over the tooth to restore its functionality and appearance. After your permanent crown has been created, we will have you come in for a second appointment to place it and make any necessary adjustments.
Is root canal therapy painful?
Root canals have gained a reputation for being painful procedures due to how painful they used to be. Fortunately, advancements in dentistry have allowed dentists to now perform painless root canal treatments. In fact, root canals are often not very different from having a cavity filled from the patients' perspective! A local anesthetic is always injected into the gums before the treatment begins, and after a small pinch, your gums and teeth will be completely numb for the duration of the treatment.