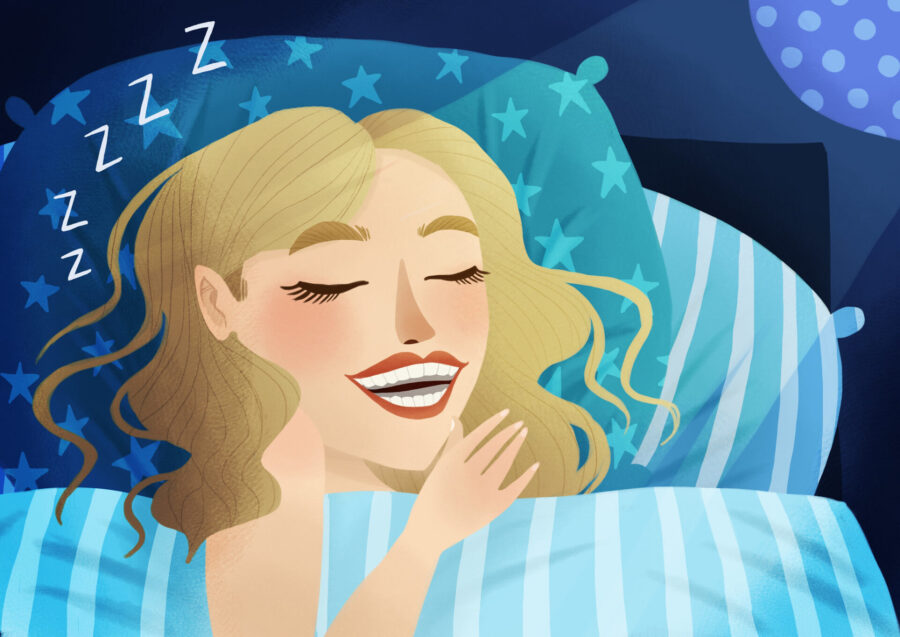 While dental care encompasses any kind of care targeted for your oral health, you can break down the treatments into different categories. For example, cosmetic dentistry focuses on how a smile looks, with treatments like teeth whitening and veneers. There's also oral surgery, which includes procedures like wisdom teeth removal and dental implants. Treatments, like oral appliance therapy, that minimize the risk of future oral health problems are considered preventive dentistry.
Types of Oral Appliance Therapy
Oral appliance therapy are treatments that incorporate the use of an oral appliance. An oral appliance is a special dental device that you put in your mouth. Oral appliances come in many different shapes and sizes depending on what their purpose is, whether that be to protect your teeth from damage, to keep your airway open, or to keep the teeth in a certain position.
Athletic mouthguards and nightguards are oral appliances that prevent damage from occurring to your teeth. Sports mouthguards are designed to shield your teeth and gums from injury during contact sports. Nightguards protect your teeth from cracking, chipping, or breaking if you grind and clench your teeth at night. They can also protect your jaw from soreness and inflammation.
Sleep apnea oral appliances help prevent the negative health effects associated with this sleep disorder. These reposition your jaw so that your airway stays open while you sleep.
Oral appliances can also be made for those with temporomandibular joint dysfunction These help reduce stress on your jaw and alleviate pain and stiffness associated with the condition.
More Questions? We Have Answers!
We provide oral appliance therapy at Southern Dental Fort Smith, so we would be happy to answer any additional questions you have about its benefits. Please contact our office today to set up an appointment with our knowledgeable team!
Mouthguard image from Authority Dental under CC 2.0