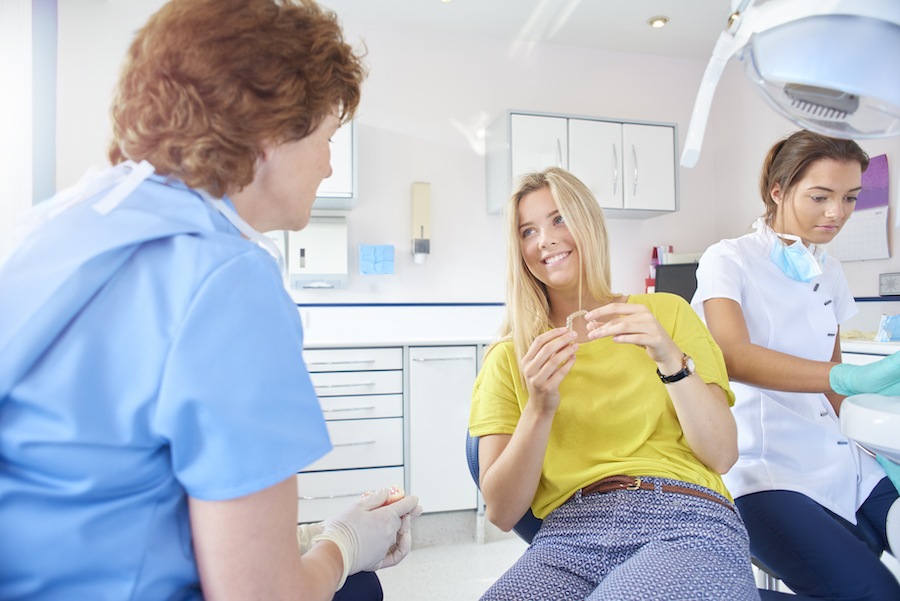 Making the decision to get Invisalign is an exciting step for any teenager since it means that attaining their picture-perfect smile is in the near future! Given the time and money involved, getting Invisalign treatment at the right time can mean a smoother experience overall and allow your teen to make the most out of it. Here are some signs that your teen is ready for Invisalign:



Feeling Self-Conscious About Their Smile

It's important a patient feels enthusiastic about getting treatment since its success depends on their participation. If your teen has some slight misalignment or a small gap but doesn't actually care about having it fixed, they may not properly follow directions during their treatment. While you want your child to have a beautiful smile, you also don't want to waste money. It may be better to wait until they are truly ready if your child isn't on board about addressing their smile misalignment. After all, they can get Invisalign as an adult if they change their mind.




Demonstrates That They're Responsible

It's crucial that your teen be responsible enough for Invisalign treatment. You can remind/nag them as much as you want about what to do and when but at the end of the day they'll be the ones making sure they wear their aligners for the right amount of hours each day. Plus, they'll need to keep track of their aligners so they don't accidentally lose them when they're taking them out to eat or brush their teeth.




Their Permanent Teeth Have Come In

If your teen still has some of their baby teeth, it's best to wait until those are gone and all of their permanent teeth come in. That way we can be sure that we're straightening the teeth that are going to be there for the long-term. Otherwise, it's possible that when the baby teeth fall out, more straightening will be required.




Can Fit Dental Appointments Into Their Schedule

You may want to wait until certain busy seasons of the year are over if your teen is involved with demanding extracurricular activities. Invisalign requires a dental visit every four to eight weeks for a checkup and to get the next set of trays.




Has Good Dental Health

Having good oral health is necessary before beginning orthodontic treatment. So if your teen needs any kind of restorative work done on their teeth or gums, it should be completed before starting Invisalign. Their dentist can advise you on what to do and when!
If you think your teen is ready for Invisalign, we invite you to schedule a consultation at Southern Dental Fort Smith! During this appointment, our team will discuss with you and your teen the benefits of clear aligner therapy, how long treatment might take, and how much it would cost. Contact us today to set up an appointment.