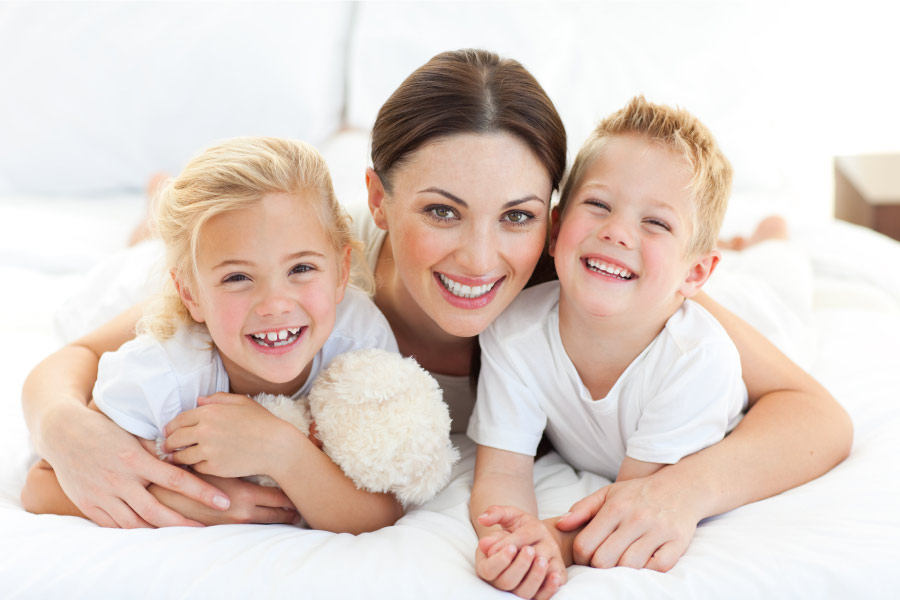 Routine dental healthcare should start at an early age. In fact, the perfect time to bring your child in for their very first dental appointment is soon after their first tooth erupts! But how often do you need to bring your kids to the dentist as they grow into their adult smiles?
The Role of Baby Teeth
Baby teeth, although temporary, play a very important role in your child's early development. Without them, your child cannot learn to properly eat or speak. Moreover, baby teeth serve as necessary placeholders as your child's mouth grows, ensuring that there is enough room for their adult teeth to grow in without damaging or overcrowding neighboring teeth. In addition, developing decay and infection in baby teeth can be harmful for the underlying adult teeth and your child's delicate jaw.
How to Care for Baby Teeth
Caring for baby teeth requires the same amount of attention as adult teeth. Encourage your child to brush their teeth twice per day for two minutes each time, moving the toothbrush over their teeth in small, gentle circles. Make sure they avoid vigorous sawing motions. They should also brush their tongue every day. Help them establish a daily flossing habit, and provide them with a balanced diet rich in essential vitamins and minerals.
We also recommend bringing your child to Southern Dental Fort Smith, your family dentist in Fort Smith, for biannual cleanings and checkups. We'll let you know if your child would benefit from more frequent visits based on their oral health. During your child's visit, we'd be happy to answer any of their questions and provide oral health advice. For instance, our team can demonstrate proper brushing and flossing technique or recommend our favorite dental products.
Kids' Dentistry in Fort Smith, AR
Know that your child will be in great hands during their next visit to our cozy Fort Smith dental office. We make sure that each of our patients has a comfortable, relaxing experience in our care.
So, whether you need to schedule a routine cleaning and checkup or a cosmetic tune-up for your smile, we'd love to see your whole family at Southern Dental Fort Smith. Contact us today!