At Southern Dental Fort Smith, our patients, as well as their friends and family, are very important to us. During this time of uncertainty with COVID-19, we are doing all we can to keep our team members, our patients, and our family and friends healthy and safe. Here are some essential safety tips that you can follow and share with your loved ones.
COVID-19 Safety Tips
Stay Home as Much as You Can
Because COVID-19 is contagious and easily spread, the Centers for Disease Control and Prevention recommends that as many people stay at home as possible. According to the CDC website, "limiting face-to-face contact with others is the best way to reduce the spread of coronavirus disease 2019." This means you should only leave your house for essential needs, such as taking a trip to the store to get groceries, visiting the doctor, and going to your job (if you are an essential employee). By staying home, you are not only protecting yourself but also keeping the people you love safe.
We understand that it's important to have social connections, so if you are missing your friends and family, try video chatting with them, calling them up, or having virtual movie nights with them. It can help pass the time while ensuring everyone is protected!
Practice Social Distancing
The CDC and the World Health Organization view social distancing as a key tool to slow down the coronavirus. Social distancing includes a few things, such as:
Staying at least 6 feet away from other people at all times
Avoiding group gatherings as much as possible
Avoiding contact with as many people outside of your household as possible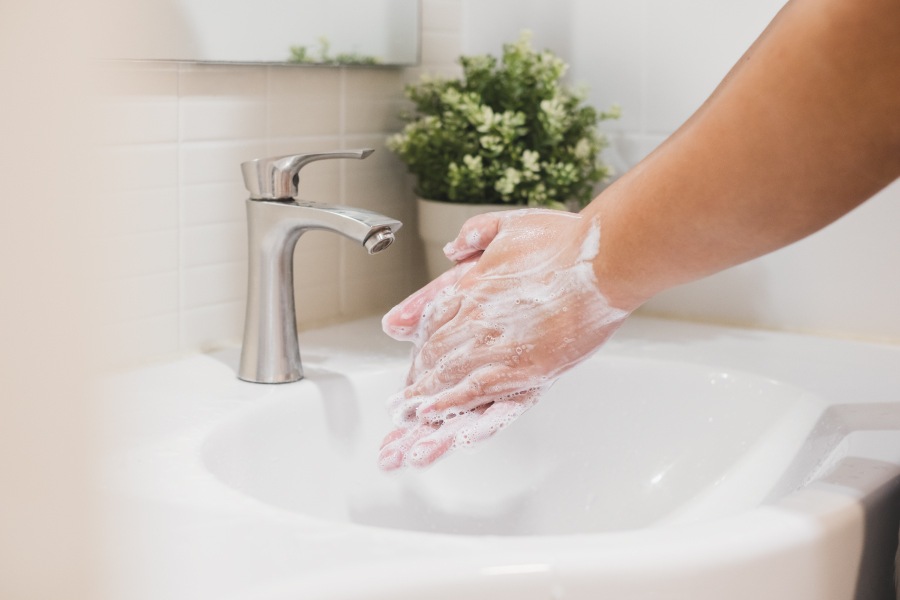 Wash Your Hands Frequently & Cover Your Coughs & Sneezes
While it may seem like a no-brainer, washing your hands frequently is a large part of avoiding getting yourself or others sick. You should wash your hands in warm water for at least 20 seconds to properly kill all of the germs. If you don't have a timer, you can sing the "Happy Birthday" song twice!
If you have to sneeze or cough, do not do it into your hand or out into the open. Sneezing and coughing send thousands of germs into the air. Either sneeze or cough into a tissue or into the crease of your arm. By covering your sneezes and coughs, you can avoid contaminating others if you happen to be sick or an asymptomatic carrier for COVID-19.
If you have any questions about COVID-19, we recommend contacting your primary care physician.
Southern Dental Fort Smith Is Open!
Southern Dental Fort Smith, your trusted dentist in Fort Smith, AR, is open for routine and emergency dental care. Our team is prepared to provide safe and sanitary dental treatment during COVID-19. Contact our Fort Smith dental office today to schedule your next appointment!