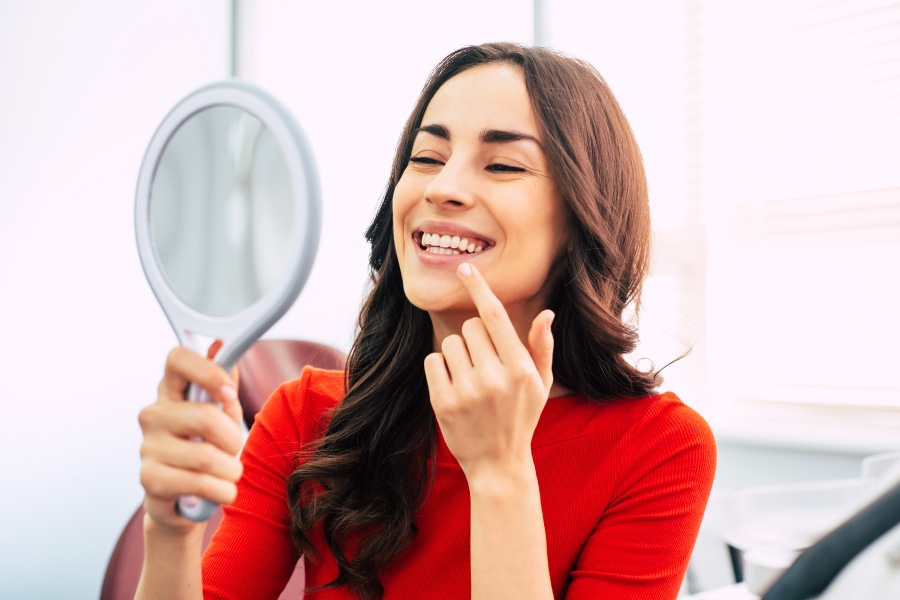 Here at Southern Dental Fort Smith in Fort Smith, AR, we provide individuals and families with a wide variety of comprehensive dental services, including general dentistry, restorative dentistry, emergency dentistry, oral appliance therapy, and cosmetic dentistry.
Southern Dental Fort Smith cares about more than your oral health. We understand that a healthy mouth and the appearance of your smile are closely connected to your overall wellness too, including your emotional health, mental health, and your social interactions. Read on to learn about some of the benefits of cosmetic dentistry.
You'll Want to Smile!
Are you happy with your smile? Do you show it off confidently or do you find yourself keeping your mouth closed to hide it out of embarrassment?
An overall sense of wellness and positivity is connected with regular smiling. Smiling helps you look friendly, approachable, and polite. Plus, even a smile that isn't quite genuine can boost your own mood and help others feel happier.
We can fix what you don't like about your smile. Southern Dental Fort Smith offers in-office whitening, take-home whitening trays, porcelain veneers, Lumineers®, natural-looking dental crowns, and Invisalign® clear aligner therapy that can transform a smile from dull to dazzling.
Positive Social Impressions
By improving the appearance of your smile, you'll give yourself a better chance of being noticed and remembered by others. This is especially beneficial for standing out during a job interview and feeling confident during a date or work presentation.
Do you have an important meeting, date, or event coming up? To quickly enhance your smile, our in-office whitening can lighten your teeth by multiple shades in just one hour! Or, if social distancing and COVID-19 have pushed back all your plans, consult with our team about our other treatments so you can look your best for future activities.
For example, veneers and Lumineers are thin shells of durable porcelain that fit on the front of your teeth to fix small gaps, discoloration, and teeth that are chipped, cracked, too short, or misshapen.
Look More Youthful
As you age, your teeth can show the years through wear and tear, as well as staining foods and beverages in your diet. You can reverse the clock in terms of your smile by opting for cosmetic dentistry.
Healthier Teeth
Crooked teeth can easily trap food and bacteria, make oral hygiene more difficult, and accelerate wear and tear on your teeth from abnormal chewing forces. Thus, misalignment can increase your risk of issues like bad breath, sensitivity, decay, cavities, and gum disease.
A straighter smile will be easier to keep healthy and strong. Invisalign clear aligner therapy can improve the alignment of your smile in just 12-18 months. These aligners are made of smooth, non-irritating material that is comfortable and convenient to wear.
Ready to Transform Your Smile?
Improve your health and confidence with our cosmetic dental services at Southern Dental Fort Smith in Fort Smith, AR. Our team would be thrilled to see you soon! Contact us today to schedule an appointment at our modern dental office.