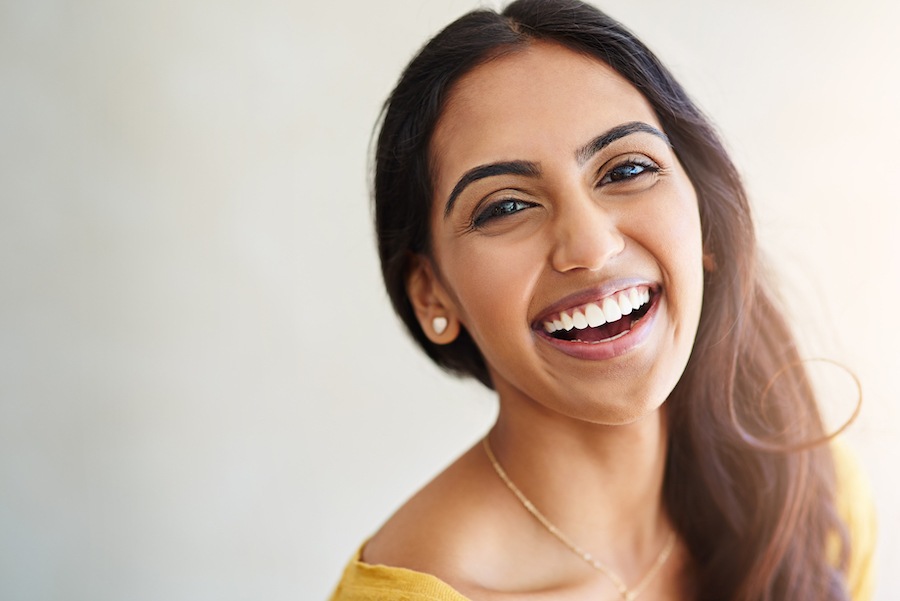 Nearly anything is possible with cosmetic dentistry! For example, dental veneers are thin shells of tooth-colored material that are bonded to the front of your teeth to permanently change how they look. It's the secret behind many of those picture-perfect celebrity smiles. But even if you don't walk the red carpet, dental veneers may be right for you. Here are some things to consider:
Veneers are permanent
Getting your teeth professionally whitened can temporarily turn your smile from dull to dazzling. But over time, your teeth can discolor again. Sometimes stains are so deep that even teeth whitening can't make your teeth entirely uniform in color. In contrast, veneers are permanent. They cover up the original color of your teeth and are fully customized to be your preferred shape and shade.
They can change the shape or length of your teeth
Some patients have a single tooth that doesn't match the length of the others around it. Others are unhappy with the general shape of their teeth and want something different. The great news is that veneers can be used to lengthen or shorten teeth, which can make a huge difference in how a smile looks!
Veneers can cover chips and small gaps between your teeth
While orthodontics may be a better solution for severe misalignment, veneers can be used to close up minor gaps and fix small imperfections like chips.
Veneers in Fort Smith, AR
We offer custom-made porcelain veneers at Southern Dental Fort Smith. So are you ready to learn more about how dental veneers can help you achieve your dream smile? Please contact us to schedule a veneers consultation!
During your consultation, our team can answer any additional questions you might have as you decide whether this cosmetic treatment is right for you. We can also discuss your payment options. For example, CareCredit® financing can split your dental expenses into manageable monthly payments to make getting routine and elective dental treatments more accessible and less stressful.