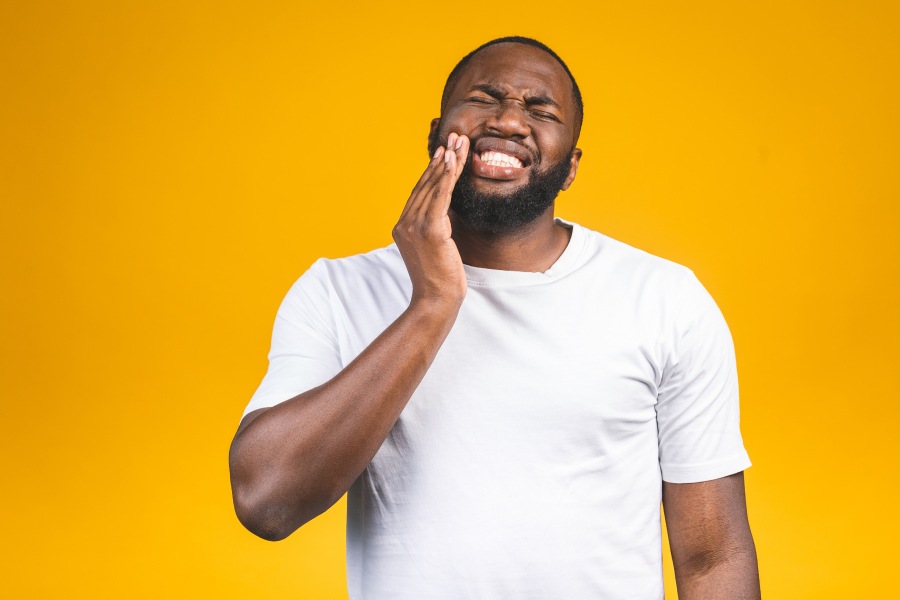 You plan an escape route in case of a fire or have a first aid kit ready in case of an injury. It's important to be prepared for any kind of emergency, including a dental emergency!
Give Us A Call
The best way to be prepared for a dental emergency is to have our office number saved into your phone's contacts. Here at Southern Dental Fort Smith, we are always ready to accommodate dental emergencies. We budget time in our day so that we're available for a same-day slot if you or a family member should need it.
Know What to Do
There are a few things you can do to make certain dental emergencies less stressful until you're able to see us. For example, if you knock out a tooth, handle it only by its crown (the chewing surface). Gently rinse off any debris with milk or water (but do not scrub or rub the tooth with fabric), then keep the tooth moist in a container of milk. If you experience tooth pain, try brushing, flossing, and rinsing with warm water mixed with some salt. A cool compress can also ease your pain.
Add Dental Items to First Aid Kit
What can you do now to be ready for an emergency event? Add dental essentials to your first aid kit. Great items to include are an over-the-counter pain reliever, oral anesthetic gel, dental wax, nonwoven gauze, and dental floss. At your next appointment, ask our team for tips on what other items you should have at the ready.
Emergency Dental Care in Fort Smith, AR
We are here when you need us, whether it's for an emergency, a routine exam, or another one of our comprehensive dental services! Make sure you're keeping up with your biannual cleanings here at Southern Dental. Don't have your next visit scheduled? Give us a call soon to get it on the books.